Enter into the beautiful gardens that frame the St. Peregrine Cancer Shrine. When one walks onto the campus of Christ the King, they immediately experience a serene and prayerful environment. The environment tugs at our hearts and beckons us to slow our pace and enter in, moving us into a place of intimacy with our Lord.
Stroll through the walkways of bricks in the gardens and pray for those who have faced the hardship of cancer, some are in the midst of the struggle, some stand victorious and there are those who have gone before us.
You can honor a loved one by purchasing a paver brick. Pavers can be engraved with your family name, special intention, in thanksgiving, or in honor of a loved one's cancer journey.
Your paver will be a memorial for years to come.
Order Your Paver Online
Select stone below. You will be re-directed to a order processing website.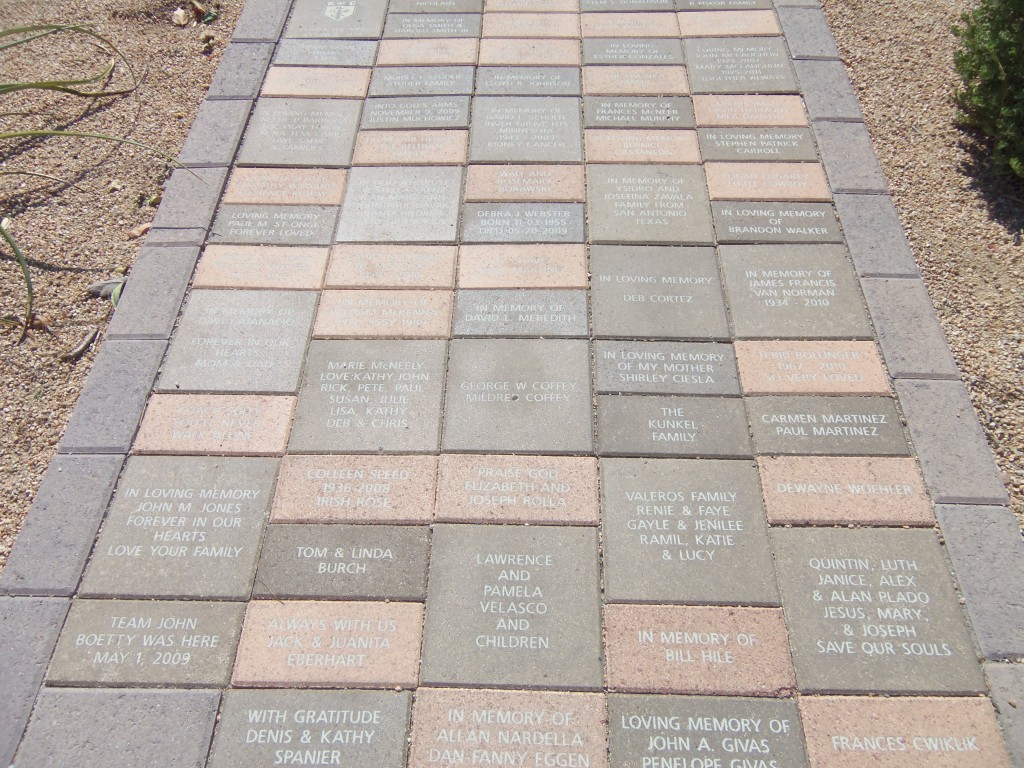 This 4x8 Paver can have up to 3 lines of text with a maximum of 15 characters per line. $150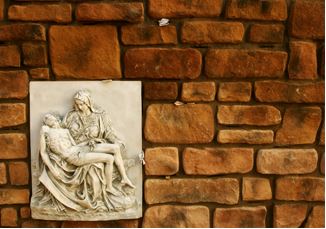 This 4x8 Paver can have up to 3 lines of text with a maximum of 15 characters per line. $150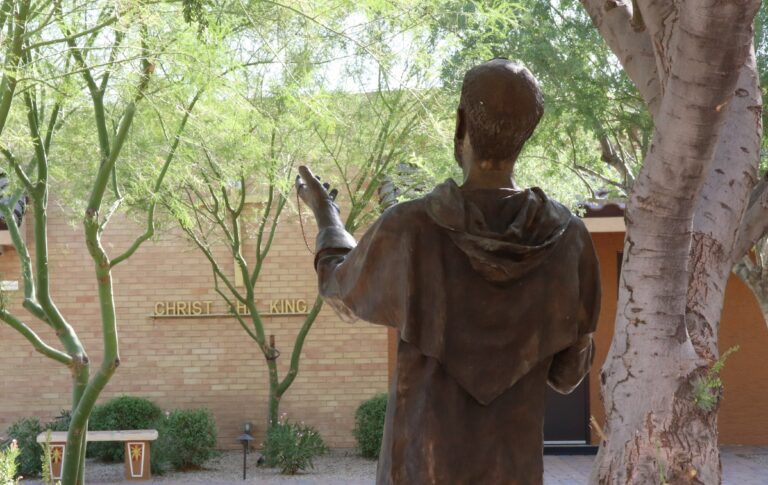 This 8x8 Paver can have up to 3 lines of text with a maximum of 15 characters per line. $250